You will need
FireFox
to use my method.
First of all you need to go to a track on Newgrounds.
Example:
Dark Ages - Complete
Then look at the 'Page S
o
urce' or just hold "Ctrl+U" (lol, yes I voted on my own submission).
Once you have the 'Source of:
http://newgrounds.com/audio/listen/XYZ'
window up, hold "Ctrl+F" so a bar appears at the bottom of the window.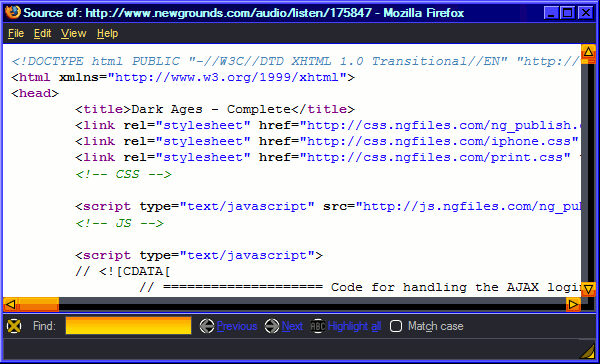 Type ".mp3" into the 'Find:' text box & press "Enter". You should Find the audio file. Highlight it from the 'http://' to the '.mp3' like so: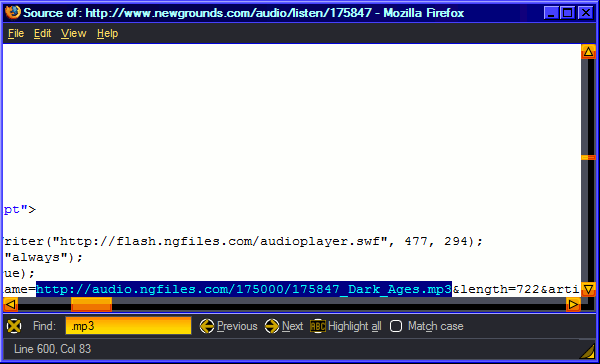 Then simply copy & past the track into the embedding code. Like this:
Code:

<EMBED src="http://audio.ngfiles.com/175000/175847_Dark_Ages.mp3" autostart=true hidden=true>